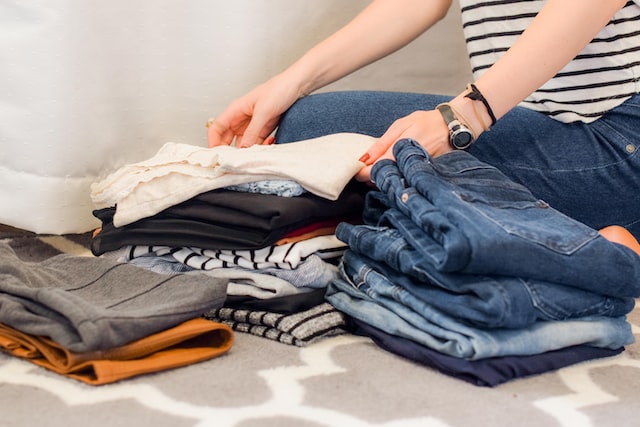 You're set to start college and move into your new place, which can be bittersweet, but there's nothing as exciting as starting a new chapter in your life! One of the first things you'll need to do is start packing; however, don't get overwhelmed! Here's a comprehensive list of what you need to pack for college.
Personal Care And Toiletries
Shower caddy (for all your bathroom essentials)
First-aid kit
Deodorant
Shampoo and conditioner
Shaving kit
Mouthwash
Comb/brush
Nail clippers
Vitamins
Dental floss
Toothbrush and toothpaste
Cotton swabs
Bathroom cleaning supplies (if you have a personal bathroom)
School Supplies
Your personal school bags
Binders
Pens, paper, and pencils
Sticky notes
Markers
White-out
Hole puncher
Index cards
Calculator
School planner or calendar
Stapler and staples
Highlighters
Scissors
Notebooks
Legal Documents
Car registration and insurance
Driver's license
Student ID
Debit and credit cards
Social Security card
Financial aid forms
Health insurance card and documents
List of emergency contacts
Linens And Laundry Supplies
Pillows
Towels for your bath, hands, and face
Bedspread and comforter
Mattress, if not provided
Sheets and pillowcases
Clothes hangers
Laundry bag and basket
Laundry essentials, including detergent, stain remover, and fabric softener
Electronics and Equipment
Laptop
Cords (such as HDMI and Ethernet)
Camera
Smartphone
Extension cords
MP3 player
Headphones
Surge protector
Packed and Ready to Go
Give yourself a good amount of time to finalize your checklist for what to pack for college. Remember to not overpack, but also think ahead of what you might need. Feel free to add or remove items from this list as you see fit; we just want to help get you started with some standard suggestions. Once you're all packed up and ready to go, enjoy your first semester — it's sure to be a great one!