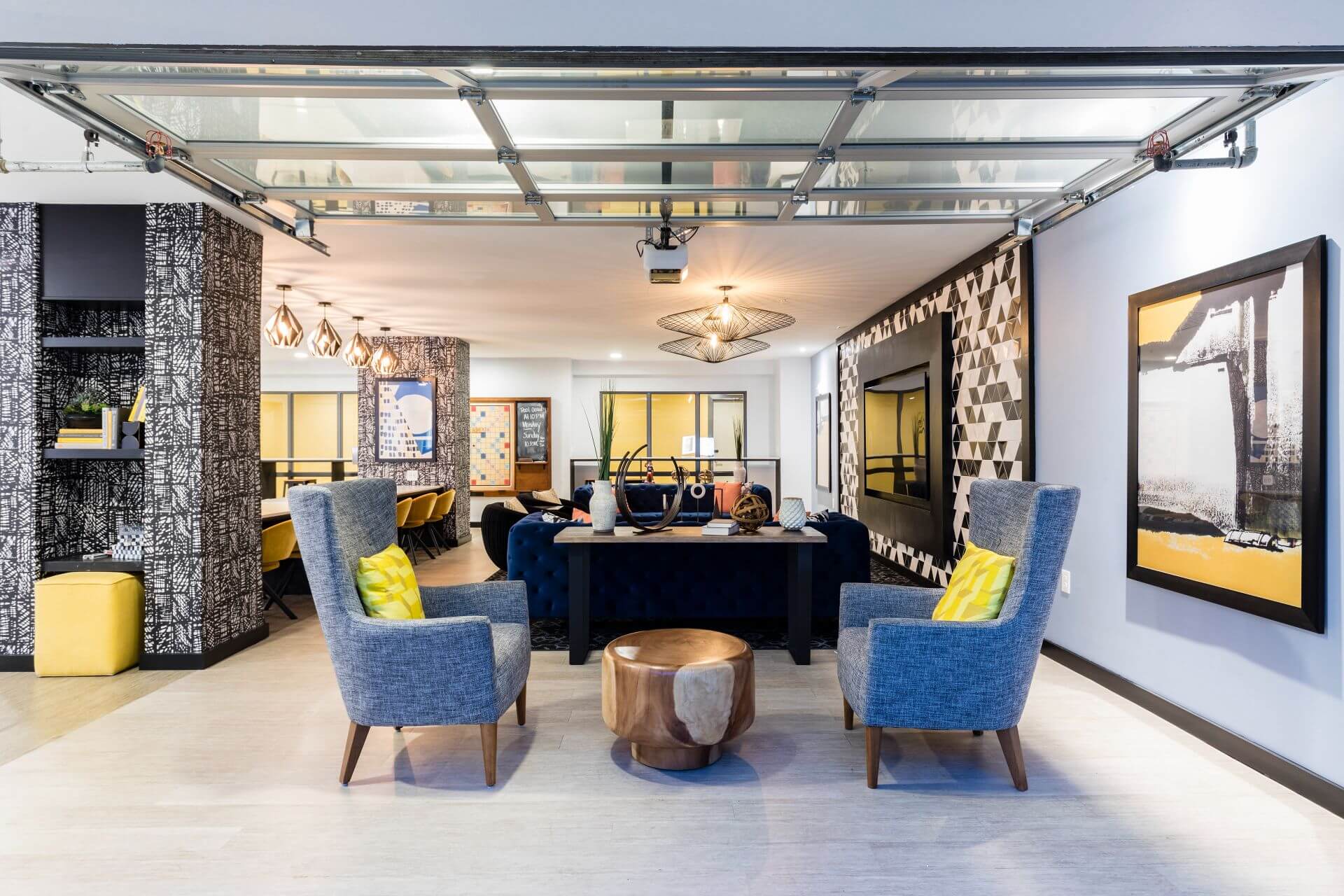 silent montage of stock video
Frequently Asked Questions
HOW DO I APPLY?
You can easily complete the entire leasing process online. Fill out and submit your application, your guarantor's application, and your roommate preferences form. You can even complete the lease for your new apartment online! We are also available on site if you wish to visit us to apply in person.
WHERE IS West & Wright LOCATED?
We're located at 201 W. Glenn Ave., Auburn, AL 36830.
IS ON-SITE PARKING AVAILABLE?
Yes, we have limited parking. Contact us for more information.
What is an individual lease?
An individual lease is a per-bed lease. You sign a lease for a bed in the apartment and share common areas with roommates. This allows you to live with roommates without having to worry about whether they're going to pay on time.
What is the underage leasing process?
If you are under the age of 19, the State of Alabama requires your parent / guardian to complete the lease in their name. Please read the instructions below explaining the process needed to complete your lease agreement.
Instructions For Parents & Legal Guardians
In order to submit an application for applicants under the age of 19, the applicant's parent or legal guardian must complete the following:
Submit an application by clicking "APPLY NOW" in the top right-hand corner and complete the steps with your name and your information — on step 3, choose from the drop-down box " I want to qualify on my own" and check the box that you do not wish to invite a guarantor.
Continue to enter your birthday and SSN information
Have the underage applicant complete the "Roommate Questionnaire" portion.
After submitting the application, select "Review & Sign."
Sign and initial each page of the attached housing contract as applicable.
Please let our office know your students name so we can add them onto the account.
Please be aware that accommodations are limited and are reserved on a first-come, first-served basis upon signing the housing contract — the application does not ensure a space is reserved. If you have questions regarding the leasing process, please feel free to contact our leasing office, and we will be more than happy to assist you.
What is the process to match roommates?
If you're looking for a roommate, fill out our roommate-matching questionnaire online when you sign your lease. We will use that information to match you and your future roommate. If you already have a roommate selected, we can help sort out the details with that, too!
DO YOU HAVE A MAINTENANCE STAFF?
Yes, we have maintenance available during office hours, as well as 24-hour emergency maintenance service.
Do I have to be a student to live here?
No, you do not.
WHEN IS RENT DUE?
Rent is due on the 1st of each month. Contact us for more information on our grace period before you start accruing late fees.
How do I pay rent?
You're welcome to pay by check or money order, or you can pay online!
WHO MANAGES THIS COMMUNITY?
West & Wright is managed by Campus Advantage, a leading property management company based out of Austin, Texas. Our expertise, combined with a genuine dedication to superior living experiences, has made us one of the largest student housing owners and managers in the United States. For more information, visit campusadv.com.
WHAT IS STUDENTS FIRST®?
At Campus Advantage, we pride ourselves on putting residents at the center of every decision we make. It's an approach we call the Students First® Experience, and it's infused into our communities and customer service interactions across the country. Through interactive life, growth, and success experiences, we inspire and equip our residents to thrive in all areas of life while providing opportunities to create connections that will last a lifetime.