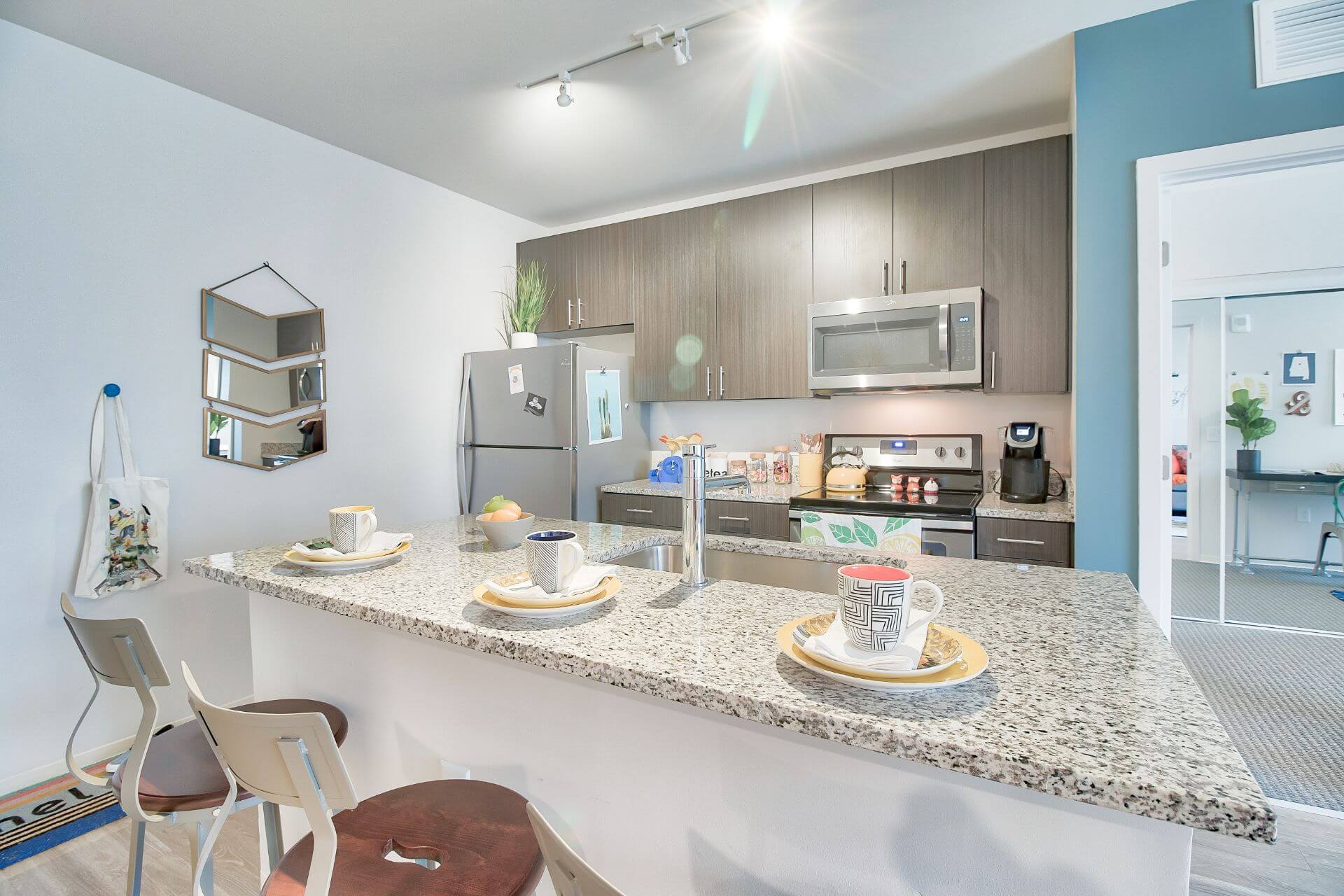 silent montage of stock video
FLOOR PLANS
Looking for a quiet space just for you, or interested in the excitement of roommates? We've got you covered with our selection of two- to five-bedroom fully furnished floor plans, so you can find the one best suited for your lifestyle. You'll love all the modern touches, a good-vibes ambiance, and by-the-bed leasing — all the comforts of home for a successful academic adventure.
Are you under 19? Learn more about our leasing process
West & Wright Underage Leasing Process
If you are under the age of 19, the State of Alabama requires your parent / guardian to complete the lease in their name. Please read the instructions below explaining the process needed to complete your lease agreement.
Instructions For Parents & Legal Guardians
In order to submit an application for applicants under the age of 19, the applicant's parent or legal guardian must complete the following:
Submit an application by clicking "APPLY NOW" in the top right-hand corner and complete the steps with your name and your information — on step 3, choose from the drop-down box " I want to qualify on my own" and check the box that you do not wish to invite a guarantor.
Continue to enter your birthday and SSN information
Have the underage applicant complete the "Roommate Questionnaire" portion.
After submitting the application, select "Review & Sign."
Sign and initial each page of the attached housing contract as applicable.
Please let our office know your students name so we can add them onto the account.
Please be aware that accommodations are limited and are reserved on a first-come, first-served basis upon signing the housing contract — the application does not ensure a space is reserved. If you have questions regarding the leasing process, please feel free to contact our leasing office, and we will be more than happy to assist you.