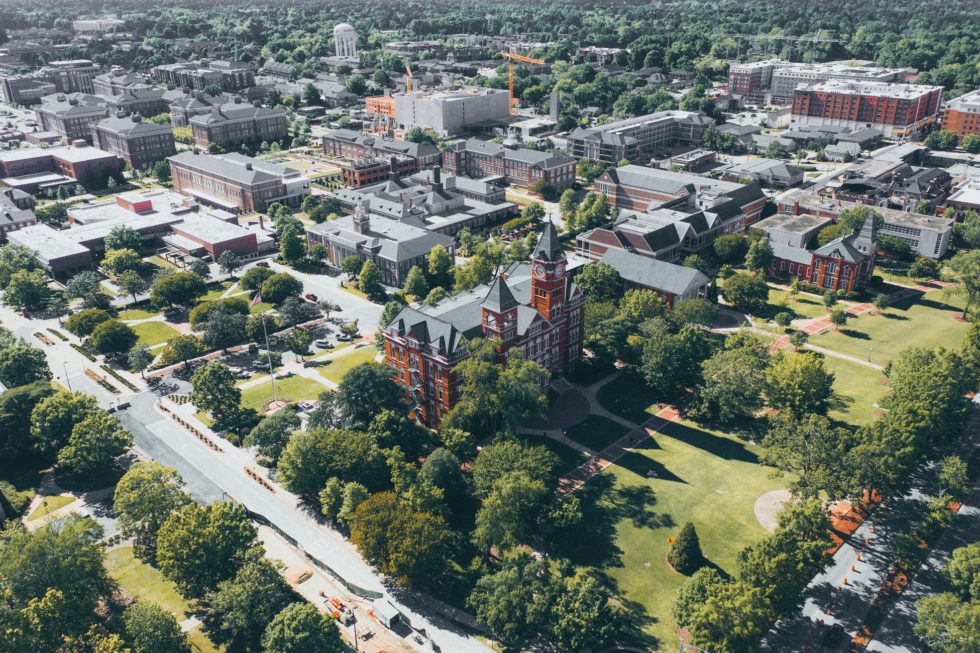 Affectionately known as "The Loveliest Village on The Plains," Auburn is a laid-back and friendly city in Alabama that offers plenty of things to do for residents and visitors alike. A wide selection of things that you can do here involves going out for some fresh air while admiring the natural beauty of the preserves, parks, and golf courses this city has to offer. If you're a student looking for fun ways to spend your weekends, here are some of the best things to do in Auburn, Alabama.
With more than 696 acres of space, Chewacla State Park is a popular destination for people new to the city. Inside, you'll find a 26-acre lake, camping grounds, swimming areas, playgrounds, trails for hiking and riding bikes, and a picnic area that comes with a grill and shelter. Visitors also are welcome to stay overnight. There are six cottages available for rent throughout the year, or you can also pitch a tent at various places throughout the park.
Home to the Auburn Tigers football team, the Jordan-Hare Stadium can comfortably seat over 80,000 fans as their favorite team plays against visitors. The Tigers are well-loved, and residents have purchased more than 75,000 season tickets each season in the past 18 years. If you're a football lover and want to see this team in action, be sure to book tickets as soon as possible; otherwise, they will be gone quickly.
This Auburn golf course is a great place to stop by if you're a golf lover. Played over a par of 70 and measuring 6,310 yards, this golf course contributed to the reason why Auburn was voted as one of the best golf cities in America by Golf Digest. While the course only had nine holes when it was first constructed in 1946, nine more holes were added five years later to become the course it is today.
Before the home and away games of the Auburn Tigers, the Southeastern Raptor Center puts on a show every Friday for the fans. For a whole hour, eagles, hawks, falcons, and other birds of prey fly from the towers, giving visitors the opportunity to see these beautiful raptors in action. All the birds used in the show are residents at the center and are well looked after, with many being released each year back into the wild where they belong.
For a fresh take on American classics, look no further than The Hound. The family-owned restaurant offers a great selection of food, especially their appetizers, burgers, and signature dishes. This establishment is known for its great atmosphere and friendly service, which reminds guests of the carefree days of the past.
While Auburn may seem like a small and quaint city, there's more to it than we think. With warm people, a vibrant food scene, and various places of interest, you'll always have someplace new to explore and something new to do. So, if you ever get tired of staying at home or are looking for something to do when you're not studying for exams, visit any of the places listed above for a great time.