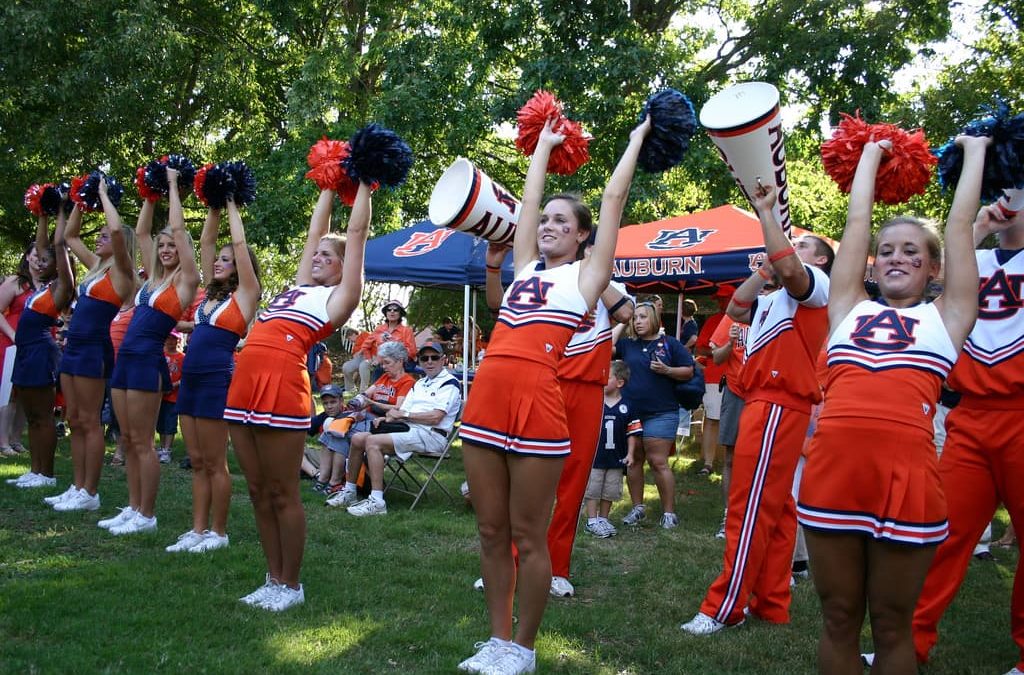 Tailgating is one of the oldest sports traditions that makes any sporting event a thousand times more interesting. Nothing beats the cars, small tents, excited fans, live music, vendors, and great barbecue at these pre-game outings. Of course, it takes more than just some simple radio music, ballpark hot dogs, and a tent to be a tailgating boss. You have to know everything about everything to be considered the top dog in the parking lot. Have no fear, we at the West & Wright wanted to share the best tips on how to tailgate like a boss. All you have to do is follow the steps in this guide and you'll look like a parking lot king in no time:
Invest In a Multipurpose Cooler
Coolers tend to take up plenty of space and can be pretty heavy to carry. So, how about investing in a multipurpose cooler that can keep your drinks fresh and can also do something else for you. Today, there are plenty of different vendors that can customize coolers in ways you won't even imagine. Coolers nowadays can include a built-in sound system, seating options, and extra pockets to carry cooking utensils for your day of tailgating. It's really up to you on what type of cooler to invest, but it will surely bring plenty of extra value to the table and can make things a lot easier for you. Multipurpose coolers will have you tailgating like a boss without the extra hassle.
Create the Perfect Music Playlist at Home
There's no way you can tailgate like a boss without a killer music playlist. Making a playlist isn't just about putting your favorite oldies in a list and expecting everyone to listen to them during the main event. Being a DJ is a work of art that requires time, effort, and considering others opinions to be able to dominate other setups at the tailgates. Remember, playing music is a way to set the mood, so there's no point in playing some sad songs before game time. You wouldn't want to get everyone depressed before the game! Try mixing some of the top billboard songs and your team anthems if you're really trying to start a rally.
Support Your Team Every Step of the Way
If you're want to tailgate like a boss, you have to make sure you're also dressed like the boss. It doesn't matter if you want to wear a classic jersey from the 80s, a fraternity t-shirt, or paint your face with your team's colors, just make sure you represent like never before. This will always help you attract other fans to hang out with you and gain that extra game day popularity. You can also take extra facepaint for anyone who wants to join you for the moment.
You can't be the only one of your group to represent your team pridefully. Make sure you encourage those who will attend the tailgate with you to dress for success. You want your boss squad to look strong and as committed as you are.
Barbecue Condiments are Key
A legendary tailgate can't be complete without some legendary barbecue. We suggest that you don't wait until gameday to marinate your barbecue if you want to look like a tailgating pro. The key to great tasting barbecue is the flavor, not just the quality of the meats. The best thing you can do to marinate your barbecue overnight or early morning before the tailgating begins. Make sure that you experiment with flavors and study how every meat (hamburgers, hotdogs, steak, chicken) varies in flavor with your choice of condiments. Barbecuing to perfection is probably the most difficult way to tailgate like a boss since not everyone is a natural cook. Don't be discouraged if it takes you longer to discover the rubs that are perfect for your cooking style. Just be patient because you'll run into the magical recipe before you know it. If you need help finding the perfect flavor, you can always check out these 13 BBQ Rub and Marinade Recipes for a Next Level BBQ.
Use the Right Vehicle
Although using a pickup truck can be convenient for transporting your grill, you should first look into your options to see what's best for you.
Some tailgaters prefer comfort over power, so if you're a luxury tailgater, try taking your SUV, some foldable chairs, a miniature grill, and other easy to transport equipment.
Pickup trucks allow you to transport larger grills and other objects you might want for your epic tailgate. The only problem is the number of passengers that you'll be able to transport can be cut down.
Cars and other small vehicles can limit your tailgate, so be sure to have some space for a mini grill, charcoal, and other tools you might need for your day out. Try to stay away from taking a car to tailgates because it drastically limits how much stuff you can take.
Power Your Epic Tailgate With the Right Equipment
All of your electronics are going to need a reliable power source to keep the party going. If you take the generator path, make sure it has enough fuel and keep it away from your main breathing space. You can purchase an electronic converter from the store to turn any USB or cigarette port in your vehicle into a power slot. Of course, you'll have to constantly turn on your vehicle if you don't want it to die out on you.
Try to take a rechargeable Bluetooth speaker and a smartphone for your music. Bluetooth speakers tend to have long lasting batteries that will assure you tailgate like a boss.
Make Yourself a Tailgating Essentials Box
Every frequent tailgater has an essentials box to make their lives easier. The best thing you can do is buy an easy to carry toolbox or cooler where you can carry your aluminum foil, bags, duct-tape, condiments, and other items you'll want to have around. There's no reason you should keep unpacking and packing your tailgate essentials.
Arrive Early and Save Your Spot
The best sports fans always arrive early to support their team. If you want to make sure you tailgate like a boss, you need to make sure you arrive at the parking spot early to save your spot. Getting there early will also help you find the best spot to access restrooms and other important entrances.
Come Up With Your Own Chants
How do you think team anthems and chants started? Try coming up with some catchy chants for other fans to join in with you. You never know when your chants will stick and everyone knows them 20 years from now!
Keep Celebrating the After the Game
Win or lose, you have to represent your team even after the very end. You can keep on grilling or put on some music to keep the party going. Make sure to let everyone know your team spirit will never die off and you'll be set. Celebrating after the game can also help you wait while the heavy traffic dies off.
Don't Forget to Have Fun
The last, but most essential piece of advice we have to give you is to have fun. You can't expect to tailgate like a boss if you don't have fun. Tailgates are meant to bring up the fan morale so that they can help lead the team to victory. Just make sure to practice these great tips and you'll be tailgating like a pro in no time.