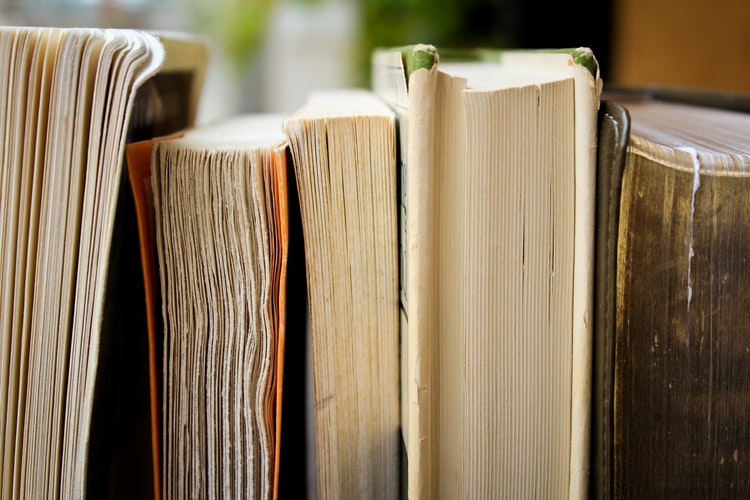 College can bring upon an unwanted reading list that only has so much to offer. Trust us, there's plenty of good reads you might not know of that'll make reading interesting again. Reading books during your college days can also help you learn how to engage your audience and learn a bit more about diction.
We at the West & Wright wanted to share a list of 10 must-read books for college students. We made sure to include a little bit of everything and not just Nobel Prize literature. We want you to explore everything modern day literature is about (Entrepreneurship, Novels, Etc.). Every one of the books on our list is meant to help you grow in knowledge and get set on that path of success. At first, it can be difficult to get into a good reading habit, but trust us, the following reads are worth adding to your library:
A Brave New World
Author: Aldous Huxley
Genre: Science Fiction
A Brave New World is a science fiction that takes place in the future world. It is based in a forced utopian world where everyone is forced to believe they are happy through classical conditioning. The Brave New World also looks down upon individuality and has been built far from regular civilization (Today's World) to achieve this farce utopia. Of course, there's always a character that never fails to stand out no matter what they do. A Brave New World will help you understand the difference between of accepting things as they are and fighting for the things that will make each individual happy. It's definitely a must-read book for college students because of the author's advanced way of thinking.
The Great Gatsby
Author: Scott Fitzgerald
Genre: Historical Fiction
This tragic story is another must-read book for college students that teaches young people to understand that some things are better if they are left in the past. The plot is set in the wealthy side of New York during 1922. The Great Gatsby also includes a lovers tale, extravagant parties, and other fascinating things that make the story a must-read. The whole idea of the story is to tie in how the American dream of happiness and individualism had disintegrated into the sole pursuit of wealth and not happiness.
To Kill a Mockingbird
Author: Harper Lee
Genre: Coming-of-Age Fiction
This must-read book for college students was translated into more than 40 different languages and sold millions of copies. To Kill a Mockingbird also ties in the slow awakening to racism and prejudice in the southern states. The suspenseful novel is about a young group of children who become well-intrigued by one of the town locals. The novel constantly refers to "Kill a Mockingbird" as a way of alluding that these birds are innocent and harmless. One can even say that the phrase was made to help protect those who are innocent and don't deserve to be oppressed or mistreated.
Hamlet
Author: William Shakespeare
Genre: Theatrical Play
For generations, Hamlet has been one of the must-read books for almost every college student. If you haven't read this precious gem, go ahead and start as soon as you can. This legendary play by Shakespeare is where we got the famous question of, "To be or not to be?". The story emphasizes that every human being should think twice and take responsibility for all their decisions and deeds. Hamlet is so good that you'll soon find out that one of your favorite childhood storylines takes a lot from the theatrical play – *Cough Cough* The Lion King.
The Innovator's Dilemma
Author: Clayton M. Christensen
Genre: Entrepreneurship/Business
The Innovator's Dilemma is certainly must-read entrepreneurship book for college students. Many journalists have highlighted this title for the unusual topic that the book covers. The Innovator's Dilemma shares plenty of stories dealing with young companies and amazing businesses that failed even though they took every right step. This particular book also covers trendy topics that and traditions that college students participate in and love. Christensen also covers the importance of emerging as a market leader and how to do it.
Weird Ideas That Work
Author: Robert I. Sutton
Genre: Entrepreneurship
Weird Ideas That Work deals with using new ideas and conventional strategies to succeed in any organization. This great read also covers counter-intuitive management strategies that are based on extensive research in behavioral psychology. In short, it will help you come up with new ways to tackle problems by using your greatest ideas and mixing them up with traditional strategies. You're not going to regret adding this book on your to-read list because it'll help you be prepared for when it's time to start that internship or dream job you've been working for.
Startup Idea Action Plan
Author: Ryan Mulvihill
Genre: Entrepreneurship
Startup Idea Action Plan is the perfect must-read for college students that are looking to start an entrepreneurship journey. It's a great entrepreneurial book that covers the simple yet effective steps most millionaires make when they start their own business. The book focuses on listing the exact steps you should make to turn your dream into a reality by finding the right customers before having any specific product or service to sell. For all you know, your ideas can be worth millions and can be waiting for you to follow the steps!
Inbound Marketing: Attract, Engage and Delight Customers Online
Authors: Brian Halligan and Dharmesh Shah
Genre: Online Marketing
Online Marketing has transformed quite a bit since the first ad was posted. In this must-read book for college students, the authors explain the art and secrets behind online marketing in a simpler way to understand and follow. The book is a great introduction to the marketing world for beginners who need important guidance. You'll learn how to do important things including how to use your website to attract leads, blogging, and other strategies that are sure to help you gain extensive knowledge on how to attract, engage, and delight your customers completely.
Pitch Your Business Like a Pro
Author: Victor Kwegyir
Genre: Entrepreneurship
Every growing business and entrepreneurs run into the same problem. They always need extra help from investors that may need a lot of convincement to fund the cause. This must-read book for college student will help equip any young entrepreneur with the right pitching techniques that can help your business thrive. You'll learn about important pitching topics including major funding options for startups, how create a notable business plan, and how to deliver in the perfect style. The whole point of the book is to help you grow into the elite business professional you're striving to be.
Everybody Writes
Author: Ann Handley
Genre: Inbound Marketing
Everybody Writes is our last but not least must-read book on our list. This great read covers how writers can create more valuable and relatable content to target and engage their audience. The great thing about this book is how the author throws in a list of valuable resources that can actually help you keep learning about engaging people afterward. Everybody Writes can not only help you on the business side of things but in any of your remaining college courses where you have to write.